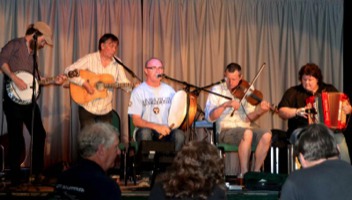 Friday 10th February
KELLY'S HEROES
(£10)

Regular guests at The National Forest Folk Club and Festival, and for a reason. Be ready for the celtic craic with great songs and tunes played in with Irish wit and drive. Helen O'Connell (melodeon), Tony Dugan (vocals, bodhran and chatter), Steve Hall (guitar) will be joined by Simon Chantler on fiddle and John Leonard on banjo and whistles to make one big cracking sound! They will get your feet tapping and your hands clapping along, and it all adds up to a fun night.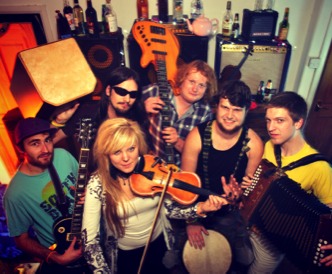 Friday 10th March
BLACKBEARD'S TEAPARTY
(£10)

BTP were voted best band at Cropredy Convention in 2014, and named THE band to see at Glastonbury by the Huffington Post. With this growing reputation, it's no surprise that they are one of the most in-demand bands on the folk circuit. Blackbeard's Tea Party make return a welcome to Moira with their brand of gutsy folk rock. Traditional songs and folk tunes are given a heavy rock edge with playful arrangements and driving dance rhythms.

Playing together since summer 2009, Blackbeard's Tea Party began as a busking, function and ceilidh band, but quickly grew a reputation as a formidable live act. They soon found themselves selling out venues in their home town of York.
Word quickly spread, and the band began to play gigs further afield, including a number of noteworthy festival concerts and ceilidh bookings through 2010 and 2011. These included Sidmouth, Shrewsbury and a headline slot at Galtres, amongst others.In between touring, Summer provided a stunning festival season including return visits to Sidmouth (3 consecutive years), Beverley and another headline slot at Galtres, alongside breaking into more mainstream festivals such as Bingley Live and Hull Freedom Fest.
In 2014, Blackbeard's Tea Party experienced their biggest and best year to date. They finally signed up for their passports and branched out into international gigs, playing at the first Costa Del Folk Festival in Spain, and headlining the Rainforest World Music Festival in Borneo. At home, the band continued to support "Whip Jamboree" with their longest and most prestigious festival run to date, including slots at Glastonbury, Fairport's Cropredy Convention, Shrewsbury Folk Festival, another Galtres headline and Larmer Tree Festival!
From there they have simply grown to the tour de force we'll see!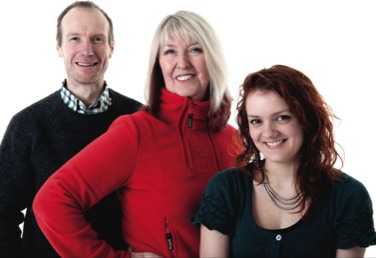 Friday 7th April
MADDY PRIOR, GILES LEWIN & HANNAH JAMES
(£15)

Some forty years on from her emergence on the late sixties folk circuit, Maddy Prior is one of the most enduring, influential and respected artists in British music. Known for both her work as vocalist of Steeleye Span and numerous solo endeavours, Maddy's career has been a memorable and prolific one, and she remains every bit as engaging an artist today as ever.

Giles is a multi-talented instrumentalist and singer with a classical background diluted by some years in the band After Hours. He is a stalwart of the Carnival Band, another long-time collaboration of Maddy's.

Hannah is extremely well known to The National Forest Folk Club, of course, through her work with Sam Sweeney and Lady Maisery. Previously, she has been in the Demon Barber Roadshow and Kerfuffle. Maddy suggests Hannah brings a multitude of talents to the show including singing, accordion, clog dancing and youth!

This is the third time this enchanting trio have visited us in this line up and we welcome them back with open arms!

Here's a video to give you an insight into what to expect.


VIDEO OF "3 FOR JOY"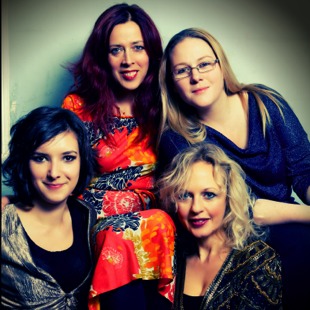 Monday 15th May
KATHRYN TICKELL & THE SIDE
(£15)

We are thrilled to be able to arrange this welcome return to the Club.
This exciting ensemble brings together folk and classical worlds with an irresistible combination of players and instruments.
Channeling their diverse musical experiences into a powerful new sound
The Side
stay true to the spirit and essence of Kathryn's own Northumbrian folk tradition whilst unleashing the talent and creativity of each individual musician.
Evocative slow airs that could break your heart move seamlessly into life-affirming jigs and reels; Amy storms into a clog dance; Kathryn's dizzying rapid-fire piping contrasts with the richness of the cello and Ruth's sparkling harp playing melds it all together – a very special evening is in store in the company of Kathryn and
The Side
.
Kathryn Tickell – Northumbrian pipes, fiddle
Ruth Wall – harp
Amy Thatcher – accordion, clog dancing
Louisa Tuck – cello
Amy Thatcher
is an accordionist and clog dancer who has worked with Kathryn on various projects including 'JigHop' a multi-genre spectacular commissioned for the 2012 Olympics celebrations. Amy is also a member of The Shee, who visit us in July, and
The Monster Ceilidh Band.


Classically trained Scottish harpist
Ruth Wall
performs as a soloist and in some of the most exciting ensembles and bands (Goldfrapp, Fitkin) as well as working extensively with composers, orchestras, electronic and visual artists.


Louisa Tuck is
Section Leader cellist at the Royal Northern Sinfonia, and Principal Cello, Oslo Filharmonien. She is a regular guest principal with many UK orchestras including the John Wilson Orchestra and the CBSO. Louisa plays a rare Italian cello dated 1752 by Jacobus Cordanus.

This is a stunning show which sells out everywhere they appear.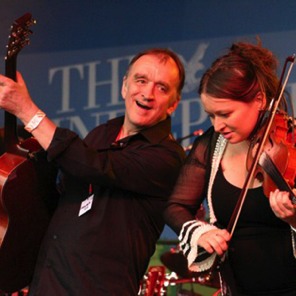 Saturday 3rd June
MARTIN AND ELIZA CARTHY
(£15)

Nominated 'Best Album' BBC Radio 2 Folk Awards 2015

Lifetime Achievement Award – BBC Radio 2 Folk Awards 2014


The good Doctor Martin Carthy and his twice Mercury nominated daughter Eliza Carthy, join forces to perform songs from their first duo album ever, a CD of traditional material entitled THE ELEPHANT, released in May 2014 on Topic Records.

Martin is a legendary ballad singer and guitarist who has influenced a generations of artists, including Bob Dylan and Paul Simon, while Eliza has been twice-nominated for the Mercury Music Prize and a multiple-award winner at the BBC Radio Two Folk awards. For more than 40 years Martin Carthy has been one of folk music's greatest innovators, one of its best loved, most enthusiastic and, at times, most quietly controversial of figures. His skill, stage presence and natural charm have won him many admirers, not only from within the folk scene, but also far beyond it. Trailblazing musical partnerships with, amongst others, Steeleye Span, Dave Swarbrick and his award-winning wife (Norma Waterson) and daughter Eliza Carthy have resulted in more than 40 albums, but Martin has only recorded 10 solo albums, of which the much anticipated Waiting for Angels (Topic TSCD527) was the latest. Whether in the folk clubs (which he continues to champion), on the concert stage or making TV appearances (he was the subject of the acclaimed `Originals' music documentary strand on BBC 2) - there are few roles that Martin Carthy hasn't played.
"Arguably the greatest English folk song performer, writer, collector and editor of them all" Q Magazine

Eliza is undoubtedly one of the most impressive and engaging performers of her generation. Twice nominated for the Mercury Prize and winner of innumerable other accolades over a 20 year career, Eliza has performed and recorded with a diverse array of artists including, Paul Weller, Rufus and Martha Wainwright, Patrick Wolf and Bob Neuwirth. More than most, Eliza Carthy has revitalised folk music and captured the most hardened of dissenters with intelligent, charismatic and boundary-crossing performance. Eliza grew up immersed in the world of traditional music. She still divides her time between touring and recording with her legendary parents, Martin Carthy and Norma Waterson as well as engaging in numerous pioneering solo and band projects. Eliza has co-presented the BBC Radio 3 World Music Awards, been a regular guest-presenter on the BBC Radio 2 Mark Radcliffe Show and has made many appearances on BBC TVs 'Later with Jools'. In her own right, Eliza has been the subject of an hour long ITV documentary ('Heaven & Earth') and 'My Music' on Channel 5. Comedian and writer Stewart Lee describes Eliza as "Not the Messiah, but a very naughty girl".

'Eliza Carthy is one of the figureheads of the English folk revival … compelling' – Evening Standard
'A gloriously natural singer' – Q magazine
'Seriously impressive' – Telegraph
'…brave and anything but predictable' **** 4 Stars The Guardian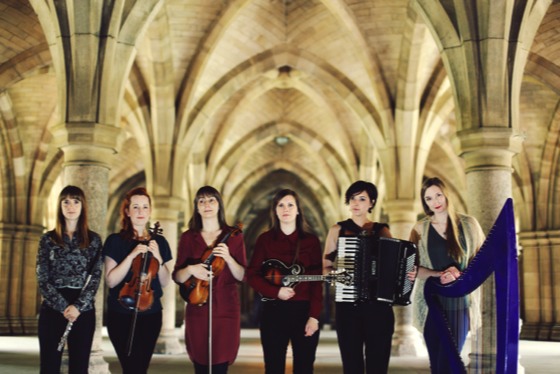 Friday 7th July
THE SHEE
(£10)

The line-up of this wonderful band reads like a Wish List.
Lillias Kinsman-Blake - flute
Shona Mooney - violin
Olivia Ross - violin and vocals
Laura-Beth Salter - violin and vocals
Amy Thatcher - accordion and clogs
Rachel Newton - harp and vocals
Few bands would dare to involve the biggest, most respected names of their genre in their latest project, but The Shee, quietly, steadily building a reputation for innovative arrangements and immaculate live performances, have undoubtedly earned the respect of their peers. The Shee's latest project is no run of the mill, sequential album, either, but a thoughtful, considered
celebration of their first decade together
.

Continuum
was conceived by the band with Celtic Connections, one of the most influential and important festivals in contemporary British folk music. The project has given each member of The Shee license to dream: to commission a
British folk musician hero to write an original piece
specifically with the band in mind. The musicians duly chosen were:
Andy Cutting, Brian Finnegan, Karine Polwart, Martin Simpson, Kathryn Tickell
and
Chris Wood
, and the pieces given their world premiere at Celtic Connections 2016.
This album, then, is the aural souvenir of that collaboration, ten tracks varying in theme and influence but bound by exquisite craftwomanship. There might be six performers in the band, and multi instrumental skills in abundance, but each track allows the narrative – be that words or melody – to take centre stage with accompaniment that is never the most obvious choice but complements naturally.
Songs are delivered by full bodied, confident vocals, a call to arms, like the curious '
Cradle Song
' where Olivia Ross continues to sing even when the storm is closing in around her. Tunes are wordless songs, where instrumental interplay conveys the message just as easily as lyrics, like the talkative fiddles in '
The Vampire Rabbit of Newcastle
'. Invocation of atmosphere and ambience is evidently of utmost importance to The Shee, too, with instruments and textures permitted to shift and mutate as the imagined scene dictates.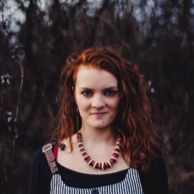 Friday 8th September
HANNAH JAMES' JIGDOLL
(£10)


Jig Doll is a highly successful project created by Hannah James. A rarity in folk music, Hannah is a singer, musician and innovative clog dancer.

Jig Doll combines all of these disciplines in a beautiful new show exploring the life of the travelling player: sometimes exotic, sometimes frightening, it's a world where home changes daily, and the only touchstones are the skills you carry with you, and the people you meet on the way.
Jig Doll is the culmination of Hannah's career thus far, allowing her to combine all of the disciplines for which she's become known and take them to exciting new places. Much more than a concert, Jig Doll features newly-composed music in a magical setting woven around percussive dance.

Although this is her first solo project, Hannah has worked with a first-class group of mentors to help bring the show together:
Sonia Sabri is one of the UK's foremost practitioners of Kathak, a form of classical Indian dance which is strongly shaped by percussion.
Karen Tweed is an English traditional musician known for her diverse European influences, musical innovation and skills in composition.
Cormac Byrne is an inspirational percussionist who understands translating percussion onto new instruments – like feet!
Bush Hartshorn is an international choreographer and artistic director whom Hannah first worked with during the development of the Demon Barbers' Time Gentlemen Please.

Jig Doll is the perfect metaphor for the project: combining music, dance and percussion, wooden dancing dolls have been popular for at least two centuries throughout the UK and Ireland. Coming to the UK from Italy and France, they became part of British traditional culture. Often used to add visual interest to music gatherings, they were also incorporated regularly by travelling street musicians to attract children (and their parents) and to provide percussive accompaniment. Even now, the sight of the jointed jig doll bouncing on its wooden board, arms spinning and feet clattering in perfect time to the music, is captivating.
Although there was a later history of jig dolls being commercially produced, it was much more common for people to carve and decorate them from whatever materials were to hand, and as a result they were unique and personal to the maker. They were found in pubs, on board ships, and anywhere that people gathered to make their own entertainment.

We were unable to bring this unique show to Moira in 2016 due to the cancellation of the Festival, but are thrilled to put that right now.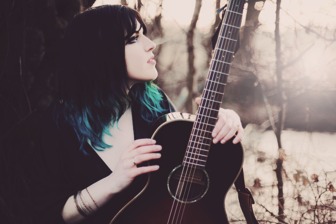 Friday 10th November
LUCY WARD
(£10)

Lucy Ward is an award winning singer-songwriter from Derby. She plays guitar, ukulele and concertina but considers her voice to be her first instrument.
After getting her first guitar at the age of 14, Lucy ventured into acoustic clubs, it was there that she first heard the traditional music that she now loves. Captured by the lyrics and stories of traditional song Lucy delved further into the world of folk music, visiting clubs and sessions up and down the country before getting booked to play gigs in her own right. In 2009 Lucy reached the final of the BBC Young Folk Award and she hasn't looked back since!
After winning the Horizon Award for best newcomer at the 2012 BBC Radio 2 Folk Awards, Lucy's career has gone from strength to strength establishing her as one of the hottest performers on the UK Folk scene, pulling a full capacity audience for her Cambridge Folk Festival debut.
In 2013 it was announced that she had been nominated for the acclaimed "Folk Singer of the Year" at the 2014 BBC Radio 2 Folk Awards, making Lucy one of the youngest people ever to be nominated for this most prestigious award.
Her debut album "Adelphi Has To Fly" was released in June 2011 by Navigator Records and was met with widespread critical acclaim. Lucy was named by MOJO as 'Britfolk's most vibrant and forthright new young talent' and attracted four star reviews from The Guardian and Maverick Magazine among others.
Her brilliant second album 'Single Flame' (again for Navigator Records), was released on 19 August 2013 to rave reviews. Produced by Stu Hanna (of folk duo Megson), 'Single Flame' showcased a maturity from her debut and showed the development in Lucy's music, singing and musicianship.
Her 3rd album "I Dreamt I Was A Bird" was released in October 2015, and
As well as her own music Lucy has written for both film, theatre and has been involved with many, varied projects.
"She was born with stage presence and played an amazing set. Her voice is like an angel's and she's hilarious too"

Efestivals


"The force of her engaging personality, her forthright performances a broad array of material and the apparently bottomless levels of courage and cheerfulness help her win over audiences."


Colin Irwin Froots Magazine

"She's both a breath of fresh air and a veritable whirlwind all at the same time"


Northern Sky

"Lucy is a lovely young talent with a breath-taking presence on stage. Her totally unpretentious outlook and her warmth melts the hearts of audiences wherever she performs. Her disarming personality, strong, pitch perfect delivery and the maturity of her songs can reduce an audience to tears, but a Lucy Ward set will always send you away feeling uplifted. Lucy has that extra something that will see her reach the top echelon in the folk world."

Shrewsbury Folk Festival


"Just got back from a Lucy Ward gig – TOTALLY AMAZING – If you haven't seen her then my advice is to do so! One of the best gigs I've been to in a long time."

Damien Barber